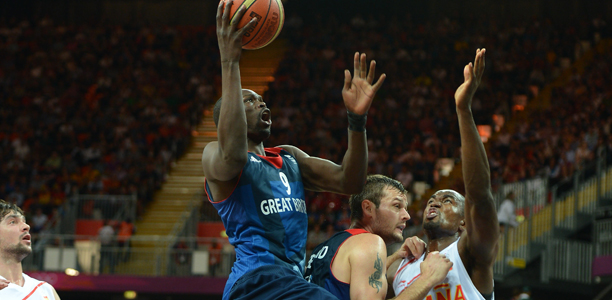 Team GB and Chicago Bulls star Luol Deng has written an open letter to Prime Minister David Cameron calling on him to reverse the UK Sport funding decision that saw British Basketball receive zero financial backing for the next Olympic cycle.
In the letter, published in the Daily Mail, he wrote:
"We all heard about the "legacy" that London 2012 was going to bring to sport in the UK and I refuse to sit back and let that legacy be completely demolished for basketball.

"I, along with other people involved in the game, have put too much in and care too greatly to let this happen.

"The sport of basketball is a pathway, a pathway that teaches so many valuable lessons on and off the court, how are we supposed to motivate these kids to carry along their journey when there's now nothing at the end? No Team GB, no Olympic dream, no goal."
The letter comes ahead of an adjournment debate, secured by Stephen Mosley MP, in the House of Commons tonight and British Basketball's 'informal representation' to UK Sport on Wednesday where they will appeal their case.
Depending on the outcome of this meeting the sport will make a decision about lodging a formal appeal, which would then be heard by the Sport Dispute Resolution Panel.
Luol also is backing the Fund British Basketball campaign, encouraging as many people as possible to sign the online petition. If you haven't already, you can do so here.
You can read Luol's letter in full (courtesy of the Daily Mail) below: