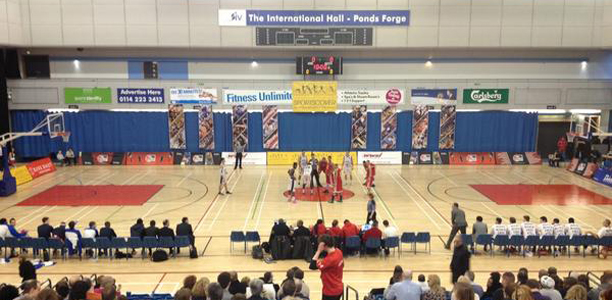 Leeds Carnegie were crowned 2013 National Cup champions on Sunday afternoon, after a 66-64 come from behind victory over Bristol Academy Flyers at Ponds Forge, Sheffield.
Led by MVP Henry Wilkins, who had 11 points, 2 steals and a crucial offensive rebound in the last 3 minutes (watch the video here), Leeds were able to overcome a 12 point fourth quarter deficit and give Bristol their third consecutive National Cup Final defeat.
Wilkins, who finished with 21 points, took to Twitter after the game to show his appreciation for the fans:
Oh boy, that was a special one. S/O all my team. Big thanks to all our supporters, you guys made the difference! @carnegiebball

— Henry Wilkins (@henrywilkins7) January 27, 2013
Rob Marsden added a 20 point, 10 rebound double double for Carnegie, whilst Greg Streete had 18 to lead Bristol who have been unable to win the Cup since their 2010 victory over Manchester.
Did you catch the game? Thoughts?
Image Credit: England Basketball