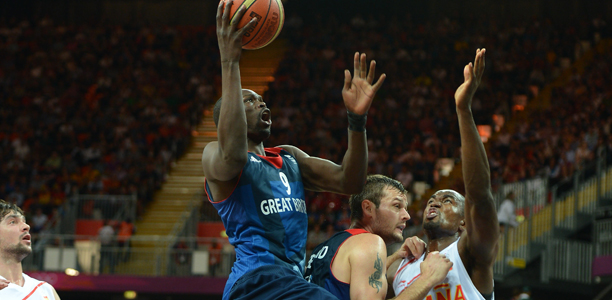 FIBA has announced a number of different changes that are due to be implemented beginning in 2017.
Following its Central Board meeting in Kuala Lumpur, Malaysia, on Saturday, FIBA has decided to introduce a new format and calendar of competition that have been met with much criticism.
The key changes from FIBA, are as follows:
The key principles agreed for the new competition format and calendar for men from 2017 are the following:

• After the 2014 FIBA Basketball World Cup in Spain, the next edition will be moved to 2019 (instead of 2018) and will be played every four years from then on. A total of 32 teams (increased from 24) will participate in FIBA's flagship event.

• The qualification period for the FIBA Basketball World Cup will be held over the course of two years and consist of six windows which will be in November (2017), February, June, September, November (2018) and February (2019). The exact period and length of these windows will be defined in the coming months in collaboration with all stakeholders. The national teams will be divided into two divisions – Division A and Division B – with groups of three or four teams in an open system with promotion and relegation. Games in the qualification period will be played in a home-and-away format.

• Asia and Oceania will play in a combined Asia-Pacific region to qualify for the FIBA Basketball World Cup, but universality will remain in place for the qualifying process to the Olympic Games.

• As of 2017, the continental championships will take place every four years (2017, 2021, 2025) with a similar system of qualification as for the FIBA Basketball World Cup and which will come into action after FIBA's flagship event in 2019. The windows will follow the same principle as the qualifying process to the FIBA Basketball World Cup but will be adapted in the Olympic years (2020, 2024).

• The qualification for the 2020 Olympics will be through the 2019 FIBA Basketball World Cup and four Olympic Qualifying Tournaments to be held in four zones.
The biggest issue arises through the qualification windows for the World Cup being in February, June, September and November; three of these months are during the NBA season.
Will the NBA adjust their schedule to accommodate this? Unlikely. Meaning all the best players in the world won't be participating, and leaving GB with the prospect of no Luol Deng and Joel Freeland.
It has been said the Euroleague, ULEB and FIBA Europe were all against the reforms, the Secretary General of the Lithuanian Federation has openly criticized the changes ("will anyone be interested in a competition where teams will play with their second squads because there will be no NBA or Euroleague players?"), whilst other analysts have taken to Twitter to voice their disapproval:
FIBA move to 32 teams is a money grab that just makes for a crappier tournament. Nobody wants to seePanamas and Lebanons get blown out.

— John Hollinger (@johnhollinger) November 11, 2012
Tom Ziller seems to have summed it up perfectly over on SBNation:
…the teams with NBA or Euroleague players will be at a distinct disadvantage. (The Euroleague could adjust its schedule, given that it's already pretty light. Domestic leagues in Europe may also do the same. But it's worth nothing that the European leagues opposed FIBA's shift.) What's France without Tony Parker, Joakim Noah, Nicolas Batum and Boris Diaw? What's Russia without Andrei Kirilenko and Alexey Shved? What's Montenegro without Nikola Pekovic? These NBA players will be allowed to play in less than half of FIBA's qualification windows, which could seriously squelch their countries' ability to qualify for this expanded World Cup.

So this is what we're left with: primarily second-string teams will compete for spots in the World Cup and Olympics during the traditional league season (when no one will be paying attention), and then the stars might be helicoptered in to perform in those big events, which will be held in back-to-back summers. We're left with a Team USA that needs to win every big tournament to avoid playing high school kids in qualification rounds. We're left with seemingly no one happy, and a product that hardly seems stronger in the wash.

Good job, FIBA. You've really outdone yourself this time.
What do you think about the changes? Let us know in the comments!